A new contemporary four-home development in the heart of Croyde, each with its own unique style and vantage point.
Five bedroom, split level houses with upstairs living accommodation offering spectacular vistas across the coast and countryside.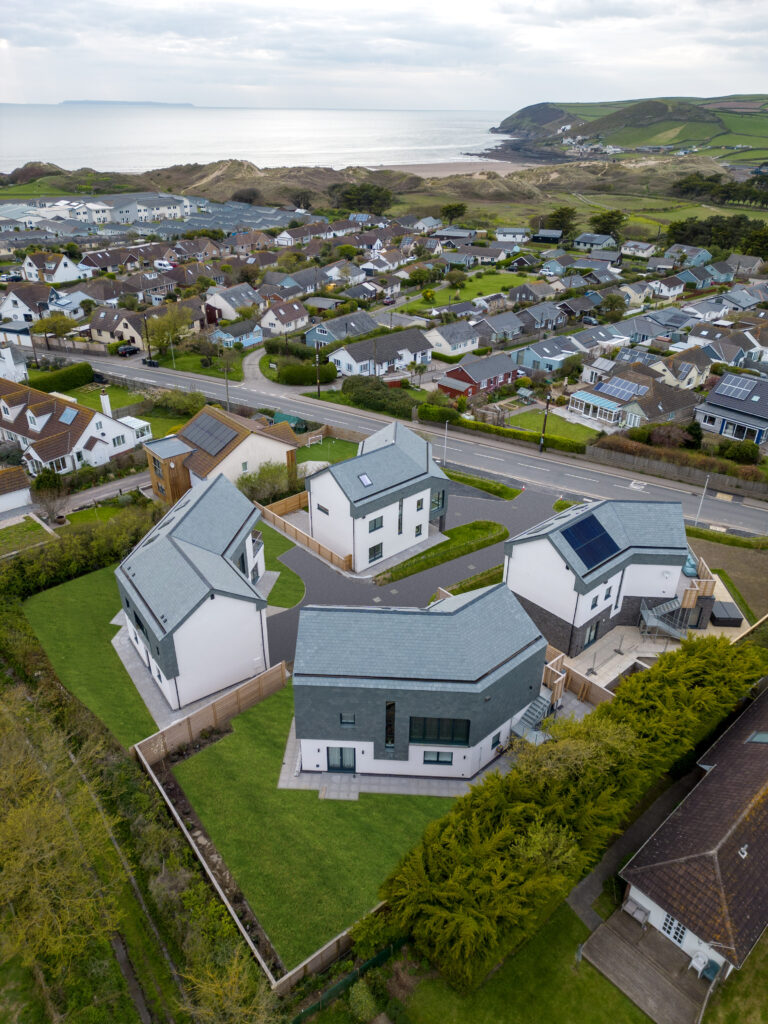 More detail about the project
Arranged over two floors, the living quarters are upstairs and have open vaulted ceilings and pitches roofs. Bi-fold doors lead out onto a first fllor sun deck, creating an abundance of light and space. The innovative exterior design has concealed rainwater goods and guttering, which creates a clean crisp look. This is combined with rendered elevations and a real slate roof, which part cascades to the front elevation over the entrance porch.
Location: Croyde
Property: Multiple private dwellings

Project: New build