Existing sustainable luxury, these eco-houses are clad with hand-cut stone quarried from the site during excavations and are completely unique.
Where land and property seamlessly meld. Inspired by the historic terraced landscapes of Sharp Rock, these exquisite adjoining eco-properties are inset into the landscapes in a stepped formation.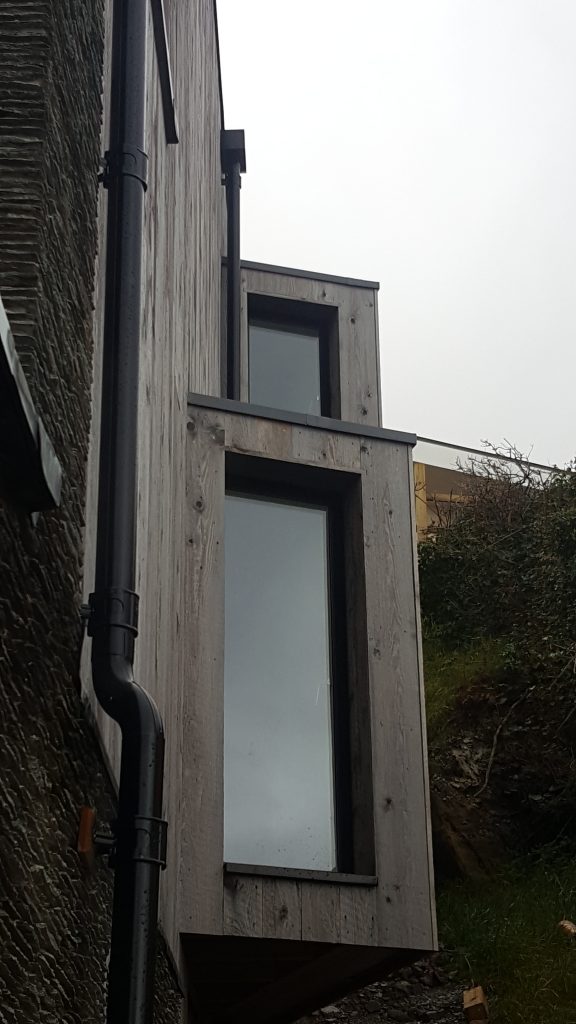 More detail about the project
Designed to the highest spec, each home is extremely well insulated with airtight construction to reduce energy usage and create a comfortable living environment. Facades and upper levels are clad in rain screen using reclaimed Hemlock timber sourced from barns across Europe. Expansive glazed facades, spacious balconies and Oriel windows create spectacular views. Wildflower roofs help the building blend into the hillside, attenuate water to prevent run-off and provide a habitat a wildlife.
Location: Woolacombe
Property: Private dwelling

Project: New build
Awards: LABC Building Excellence Awards 2020 – Highly Commended: Best Small New Housing Development