Creation of a bespoke, multi-use sports facility at West Buckland School named after former pupil and Olympian Jonathan Edwards.
Designed to fit harmoniously within the existing school campus, the building includes a multi-purpose sports hall designed to national and international competition standards.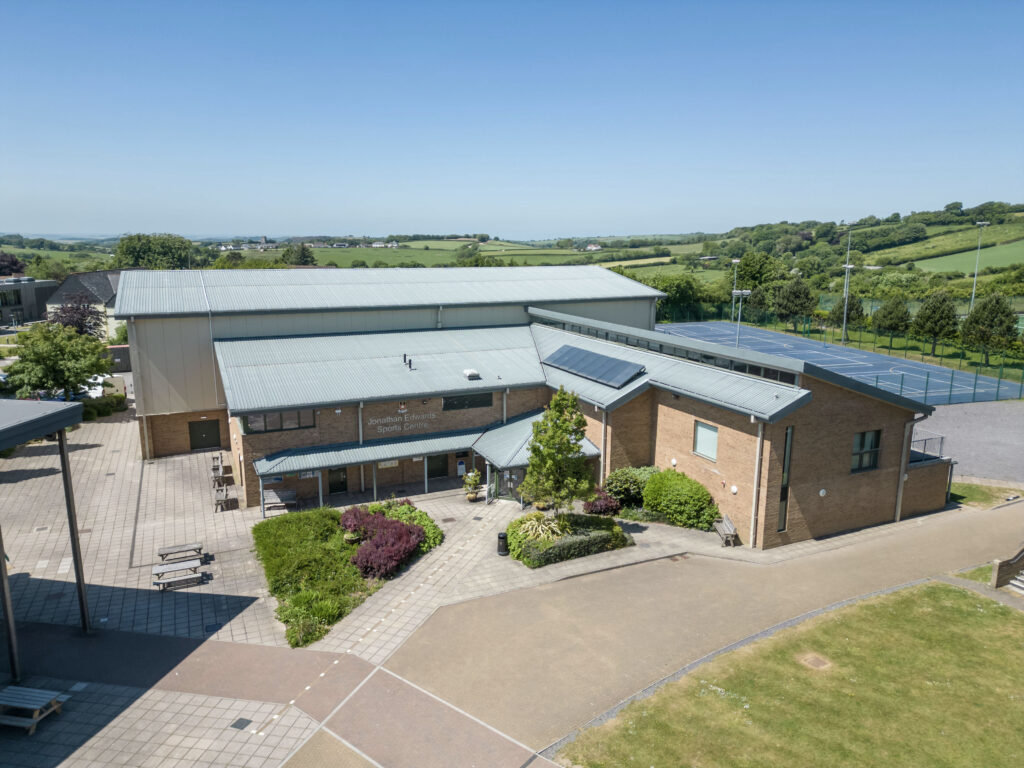 More detail about the project
As well as the main sports hall, the building also comprises four changing rooms, staff changing facilities, school emergency first aid room, visitor toilets, classrooms, offices, gymnasium and social club. The sports hall design allows it to be used for school assembly, examinations and events.
Olympian Jonathan Edwards CBE said when he opened the centre: "It's amazing what you have achieved here and represents excellent value for money. I am very proud to have the building named after me."
Location: West Buckland
Property: Commercial

Project: New build