A unique and one-of-its-kind wedding venue carved into the cliffs on a hidden beach in Ilfracombe.
A beachside wedding venue needs to make the most of the ocean on its doorstep yet retain the intimate seclusion bridal parties crave on their special day. Our solution: to develop a double-balconied, beach-hut style building in a quiet cove with an expansive private terrace out front.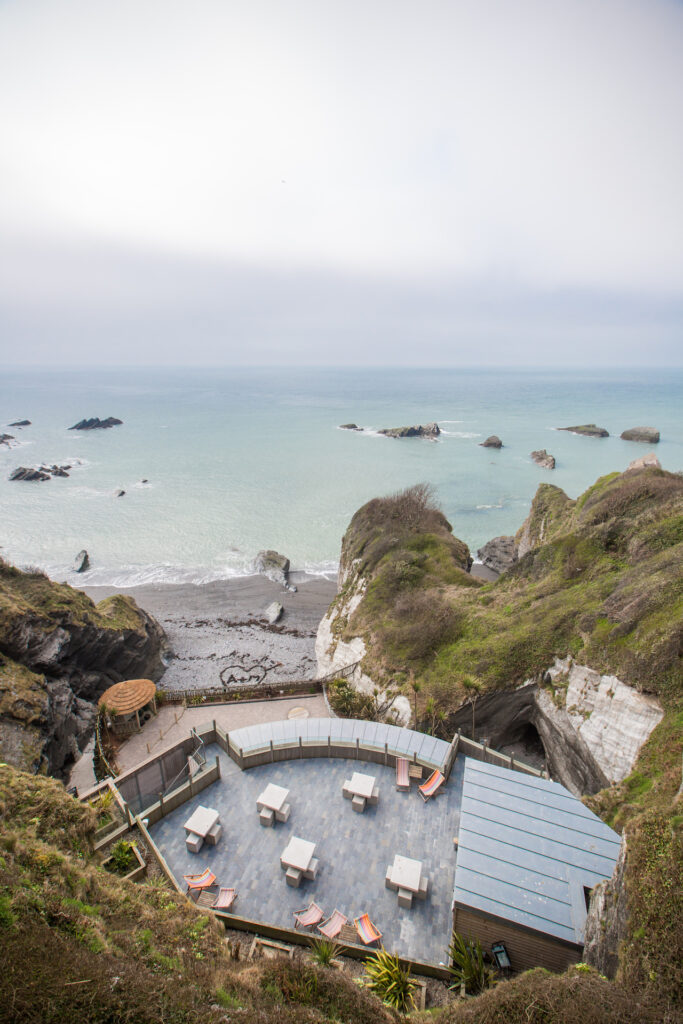 More detail about the project
Two hundred years after the tunnels were first carved through the cliffs to access the beaches of Ilfracombe, we've helped to revitalise the site for a new generation. This is a relaxed wedding venue which exudes modern luxury. Large bi-fold doors open up, taking celebrations outside when the weather permits, and sweeping balconies offer striking views across the horizon. Upmarket guest accommodation has also been added as part of the site development.
Location: Ilracombe
Property: Commercial

Project: New build